Sand...
is a recurring material and theme in my work. It started with installation 'Sand' (2010).
The video exists of a series of photographs in which drifting objects are casted into the beach by the force of the tide.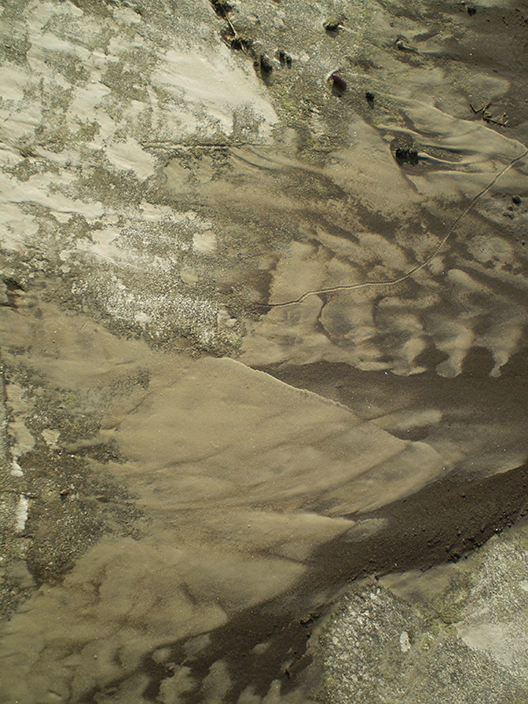 Related works...
Later I did a series of sand and how it behaves when transported by water over a hard surface.
screenprint
One of these works was translated into large screen print 'Shift' (available).

photo: exhibition in public space, city center Helmond, 2012.

Several related works: see links above. Project 'Sand' is ongoing...